Interested in Joining the CobaltIED Team?
What We Offer Our Team Members

CobaltIED is an innovation company. What we offer our team is an exciting playground of experimental games development to AAA standards, work on immersive XR technology, as well as software and hardware development in one of the hottest industry segments out there. You work with thought leaders and researchers, warriors and inventors and yes, we do have the occasional explosion in the lab.
This world is not for the faint-hearted. If you look for a challenge and enjoy pushing the boundaries of technology, games and experience design, you enjoy working in a small but high-powered team where your contribution is critical to success, take a look at our job openings.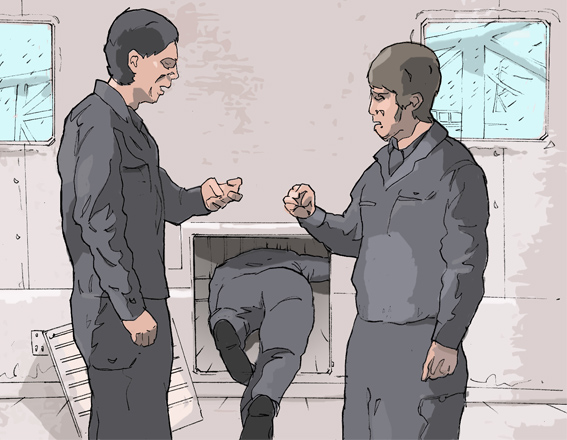 We are currently looking for...
We currently don't have any vacancies but will start recruiting again in 2023. So watch this space.
Also, we are open to suggestions. If you have an interesting skill set or expertise, a burning passion for innovation, or an idea you want to share with us, don't wait until we start looking for you. Contact Us.
Tags

Training
Facilitation
Debrief
Leadership
Team Performance
Crisis Management
Resilience
Interested in Joining our Pool of Facilitators?
The Role of Our Facilitators

CobaltIED unites cutting-edge simulation technology with the best of human ingenuity. Our facilitators' expertise drives the success of our programmes as much as their design and technology.
We are always looking for experienced facilitators, coaches and trainers from a variety of specializations and backgrounds to join our crew and lead our programmes; locally or globally, full-time, part-time or freelance.
If you are interested please contact us via the contact form.
Working in Innovation
What We Expect from Our Team Members
CobaltIED has team members all over the world. We have adopted a results-centred approach to our work, where you choose how you work as long as work gets done. We work remote as well as on-site, depending on the task at hand and our respective teams' needs and preferences.
What unites us is curiosity, passion and a deep respect for the unique expertise each one of us contributes.
Due to the nature of the work we do, we look for some particular traits in all our team members
You have advanced problem-solving abilities
You can work autonomous and organized
You are efficient in communicating
You are a team player
You are eager to challenge and improve yourself, advance your craft and constantly learn new skills
You are passionate about quality and pushing the boundaries
You are open and honest and don't shy away from a constructive argument when it advances the project
and you are comfortable working in English
If this sounds like an adventure you want to embark on message us via our contact form.